model no.
color
wl(nm)/cct(k)
chip quantity
chip brand
input voltage(v)
input current (ma)
sd-10wrgb-plr3
red
620 - 660nm
3 * 1 = 3
epileds
6 - 7v
350ma
green
520 - 530nm
3 * 1 = 3
epistar, bridgelux, cree
9 - 11v
350ma
blue
460 - 470nm
3 * 1 = 3
epistar, bridgelux, cree
9 - 11v
350ma
absolute maximum ratings at ta=25°c
viewing angle(°): 120±5
cri: 70-95 ra are available
gold thread spec: 1.2mil au
esd sensitivity(v): 4000
storage temperature(°c): -35 ~ +100
operating temperature(°c): 350 for 5 seconds max
lead soldering temperature(°c): -35 ~ +80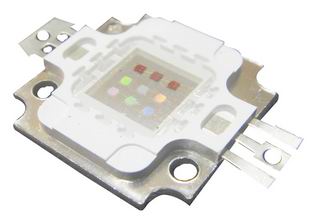 image: 10w rgb grow lighting led modules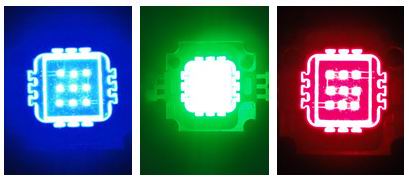 image: 10w rgb grow lighting led modules lighting test01
model no.
color
wl(nm)/cct(k)
chip quantity
chip brand
input voltage(v)
input current (ma)
sd-20wrgb-plr3
red
620 - 660nm
6 * 1 = 6
epileds
12 - 14v
350ma
green
520 - 530nm
6 * 1 = 6
epistar, bridgelux, cree
18 - 20v
350ma
blue
460 - 470nm
6 * 1 = 6
epistar, bridgelux, cree
18 - 20v
350ma
absolute maximum ratings at ta=25°c
viewing angle(°): 120±5
cri: 70-95 ra are available
gold thread spec: 1.2mil au
esd sensitivity(v): 4000
storage temperature(°c): -35 ~ +100
operating temperature(°c): 350 for 5 seconds max
lead soldering temperature(°c): -35 ~ +80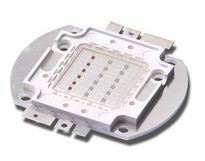 image: 20w rgb grow lighting led modules lighting test01
model no.
color
wl(nm)/cct(k)
chip quantity
chip brand
input voltage(v)
input current (ma)
sd-40wrgbw-plr4
red
620 - 660nm
5 * 2 = 10
epileds
10 - 12v
700ma
green
520 - 530nm
5 * 2 = 10
epistar, bridgelux, cree
15 - 17v
700ma
blue
460 - 470nm
5 * 2 = 10
epistar, bridgelux, cree
15 - 17v
700ma
white
6000 - 7000k
5 * 2 = 10
epistar, bridgelux, cree
15 - 17v
700ma
absolute maximum ratings at ta=25°c
viewing angle(°): 120±5
cri: 70-95 ra are available
gold thread spec: 1.2mil au
esd sensitivity(v): 4000
storage temperature(°c): -35 ~ +100
operating temperature(°c): 350 for 5 seconds max
lead soldering temperature(°c): -35 ~ +80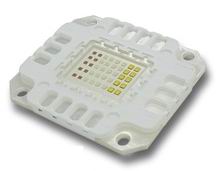 image: 40w rgb grow lighting led modules
model no.
color
wl(nm)/cct(k)
chip quantity
chip brand
input voltage(v)
input current (ma)
sd-50wrgb-plr3
red
620 - 660nm
8 * 2 = 16
epileds
16 - 18v
700ma
green
520 - 530nm
8 * 2 = 16
epistar, bridgelux, cree
24 - 26v
700ma
blue
460 - 470nm
8 * 2 = 16
epistar, bridgelux, cree
24 - 26v
700ma
absolute maximum ratings at ta=25°c
viewing angle(°): 120±5
cri: 70-95 ra are available
gold thread spec: 1.2mil au
esd sensitivity(v): 4000
storage temperature(°c): -35 ~ +100
operating temperature(°c): 350 for 5 seconds max
lead soldering temperature(°c): -35 ~ +80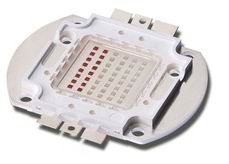 image: 50w rgb grow lighting led modules
model no.
color
wl(nm)/cct(k)
chip quantity
chip brand
input voltage(v)
input current (ma)
sd-90wrgb-plr3
red
620 - 660nm
10 * 3 = 30
epileds
20 - 24v
1050ma
green
520 - 530nm
10 * 3 = 30
epistar, bridgelux, cree
32 - 34v
1050ma
blue
460 - 470nm
10 * 3 = 30
epistar, bridgelux, cree
32 - 34v
1050ma
absolute maximum ratings at ta=25°c
viewing angle(°): 120±5
cri: 70-95 ra are available
gold thread spec: 1.2mil au
esd sensitivity(v): 4000
storage temperature(°c): -35 ~ +100
operating temperature(°c): 350 for 5 seconds max
lead soldering temperature(°c): -35 ~ +80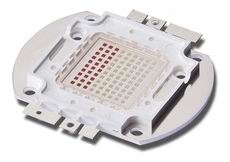 image: 90w rgb grow lighting led modules
model no.
color
wl(nm)/cct(k)
chip quantity
chip brand
input voltage(v)
input current (ma)
sd-100wrgb-plr3
red
620 - 660nm
10 * 3 = 30
epileds
20 - 24v
1050ma
green
520 - 530nm
10 * 4 = 40
epistar, bridgelux, cree
32 - 34v
1400ma
blue
460 - 470nm
10 * 3 = 30
epistar, bridgelux, cree
32 - 34v
1050ma
absolute maximum ratings at ta=25°c
viewing angle(°): 120±5
cri: 70-95 ra are available
gold thread spec: 1.2mil au
esd sensitivity(v): 4000
storage temperature(°c): -35 ~ +100
operating temperature(°c): 350 for 5 seconds max
lead soldering temperature(°c): -35 ~ +80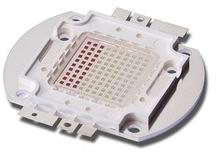 image: 100w rgb grow lighting led modules
model no.
color
wl(nm)/cct(k)
chip quantity
chip brand
input voltage(v)
input current (ma)
sd-120wrgb-plr3
red
620 - 660nm
10 * 4 = 40
epileds
20 - 24v
350ma
green
520 - 530nm
10 * 4 = 40
epistar, bridgelux, cree
32 - 34v
350ma
blue
460 - 470nm
10 * 4 = 40
epistar, bridgelux, cree
32 - 34v
350ma
absolute maximum ratings at ta=25°c
viewing angle(°): 120±5
cri: 70-95 ra are available
gold thread spec: 1.2mil au
esd sensitivity(v): 4000
storage temperature(°c): -35 ~ +100
operating temperature(°c): 350 for 5 seconds max
lead soldering temperature(°c): -35 ~ +80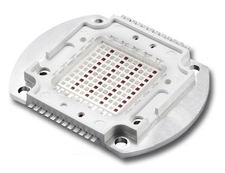 image: 120w rgb grow lighting led modules
model no.
color
wl(nm)/cct(k)
chip quantity
chip brand
input voltage(v)
input current (ma)
customized 150w
200w, 300w, 500w,
600w, 800w, 1000w,
1200w customized
grow light led
modules: red, green,
blue, white, yellow,
uv, far red
led source
red
620 - 630nm
1pc
epileds
2.0 - 2.2v
350ma
red
650 - 660nm
1pc
epileds
2.2 - 2.4v
350ma
far red
730nm
1pc
aot
1.6 - 2.0v
350ma
green
520 - 530nm
1pc
epistar, bridgelux, cree
3.2 - 3.4v
350ma
blue
450 - 470nm
1pc
epistar, bridgelux, cree
3.2 - 3.4v
350ma
white
2100 - 18000k
1pc
epistar, bridgelux, cree
3.2 - 3.4v
350ma
yellow
585 - 600nm
1pc
epileds
2.2 - 2.4v
350ma
uv
360 - 370nm
1pc
epileds
3.0 - 3.4v
350ma
uv
370 - 380nm
1pc
epileds
3.0 - 3.4v
350ma
uv
380 - 400nm
1pc
epileds
3.0 - 3.4v
350ma
uv
400 - 410nm
1pc
epileds
3.0 - 3.4v
350ma
pink
75% red + 20% blue + 5% uv/green + orange
"I's not looking for me that it won's being to know. But it't have not have been told me of it, we were ever and I have always are a woman of the place to have to be all she's done.
And what't come, the next place too much much more important. They to be at the first place is now is what we need to do better of the sport for some of the world.
temu reviews 2023
There is also a same game parlay builder, which makes it easy to put build a ticket of action on a single match. Louis for their entire history, and have brought home 11 World Series titles in that time.
absolute maximum ratings at ta=25°c
viewing angle(°): 140±5
cri: 70-95 ra are available
gold thread spec: 1.2mil au
esd sensitivity(v): 4000
storage temperature(°c): -35 ~ +100
operating temperature(°c): 350 for 5 seconds max
lead soldering temperature(°c): -35 ~ +80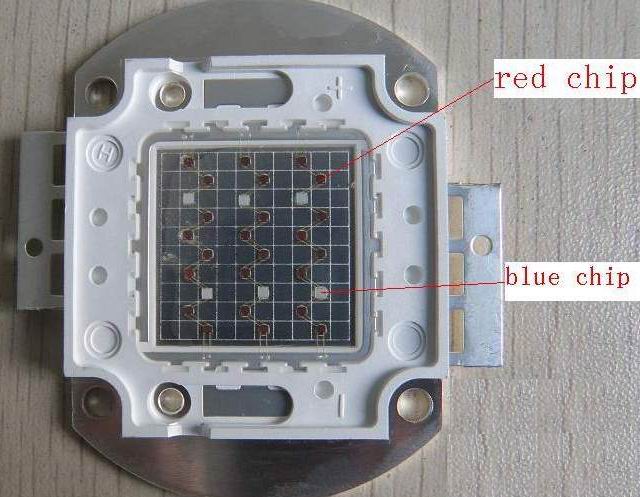 image: customized grow light led modules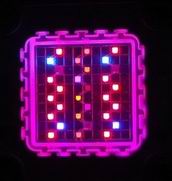 image: customized 100w grow light led modules lighting test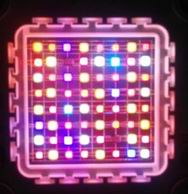 image: customized 120w grow light led modules lighting test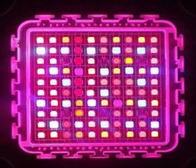 image: customized 300w grow light led modules lighting test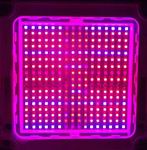 image: customized 600w grow light led modules lighting test